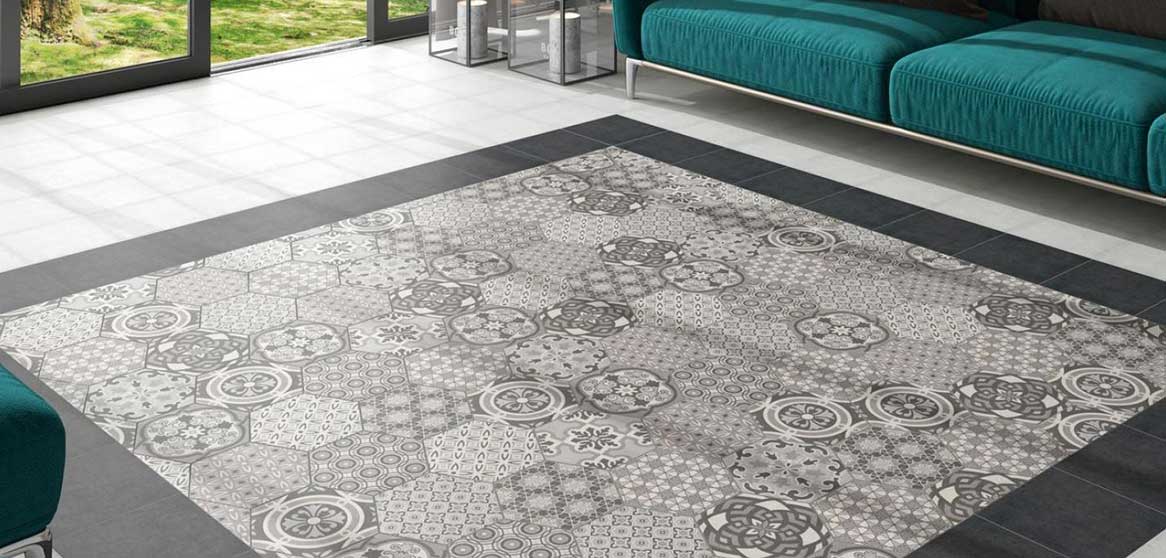 23 Dic

Mosaic Decoration Wall & Mosaic Decoration Floor

The versatility of mosaic decoration wall and floor

Mosaic decoration wall or floor is made by small square formats of tile joined by a mesh for easy installation. The combination of several of these pieces creates very attractive compositions.
Initially, these pieces began to be used as a pool liner but nowadays their use has been extended, currently being a very attractive option for bathrooms, kitchens and other rooms where humidity has a lot of presence.

All this is thanks to its unique characteristics. They do not have porosity so they can be in permanent contact with water. Also, the great alternative of colors allows you to make a more personalized decoration to any room. They are easy to install and clean. Due to its small size it is perfect to install on curved surfaces.

From an aesthetic point of view, its smaller size allows us to draw a whole world of compositions and Mosaic decoration wall or floor. This explains that its use is no longer reserved exclusively for the floor of the pools, as it did in the beginning. Mosaic decoration floor is the best option for any humidity space such a showers or pools but not only you can install them on the floor, try with mosaic decoration wall in your indoor spaces.
Such a versatile material can be placed in many surfaces, making all of them resistant, unique and with a long term life covering.

Few coatings can create as many different and personal patterns as mosaic decoration floor and wall, combine and risk with a material without limits when creating spaces without comparison.
HEXAGONAL PORCELAIN
Bold designs with hexagonal porcelain
Within the range of porcelain tiles, some stand out among all because of its unique shape and versatility: the hexagonal porcelain.
This material enjoys the advantages of conventional tiles while offering endless placement possibilities, creating unique designs.
The most important advantages of hexagonal porcelain are its rich color range and a variety of texture, high strength to mechanical stress, resistance to high temperatures, allowing to be used on walls near an electric or gas stove in the kitchen and log service life.
Its easy operation thanks to its surface easy to clean from any kind of pollution. Therefore, no fungus or mold appears on the surface so it can be used in rooms with high humidity. The density of porcelain makes it more resistant to liquid penetration than other more porous types of ceramic
Also it's a material that you can lay on the floor or enjoy it on the walls thanks to it great compatibility with other finishing materials, like paint, wallpaper or wood of any kind. But not only you can install this pieces indoors but lots of outdoors applications are waiting for you to be discovered.
New technologies have created a wide range of finishes for this product, each one with its own characteristics. You can find hexagonal porcelain in glossy, matte, relief, polished finish among others. Find the best one for the needs of your project in INDAREX range of pieces.
From tiles of various colors and textures, you can create a harmonious and interesting composition on the floor and on the wall. These elements bring uniqueness to any room. Try with asymmetric patterns, shapes or figures that smoothly transfer to the wall and achieve that touch of distinction.
Hexagonal porcelain allows you to create almost every pattern or design that you dream with making your rooms hard to forget to everyone that comes inside.
BRICK CERAMIC
Brick ceramic as a new wall covering
Who hasn't dream with the look and feel of an exposed brick wall? Bare bricks provide timeless warmth and color to any space. Fortunately, new technologies have made easier than ever to achieve this look.
What material allows you to upgrade the interior or exterior of your home, store or office in an affordable and efficient way without having to construct a new brick wall from scratch? This is the brick ceramic.
Brick ceramic is a thin slice of brick that can be applied to a surface to give it the appearance of a genuine brick wall. The difference is almost impossible to notice. A wall adorned with brick tiles is just as aesthetically pleasing and energy efficient as a regular brick wall although it lacks of the structural support being only a covering material.
Brick ceramic can be used much like a ceramic tile and it only takes up a fraction of the space unlike a full-sized brick, while being cost-effective and easy to install.
This material con be place in almost every space increase the aesthetic of any room with a natural decorative look.
Use smooth brick slips to create a warm and inviting environment in your kitchen, or accent a bathroom wall with brick ceramic or outline a door frame. You can also add an interior exposed brick feature wall to enhance the character and warmth of your living room.
Not only you can achieve this unique look in your indoors spaces but also on you outdoors surfaces.
Use brick ceramic to protect the outside portions of your building. They can be used to patch chimneys, fire pits and exterior walls, while improving visual appeal.
Achieve that industrial look you have always look for with our brick ceramic collection that will fit in any project.