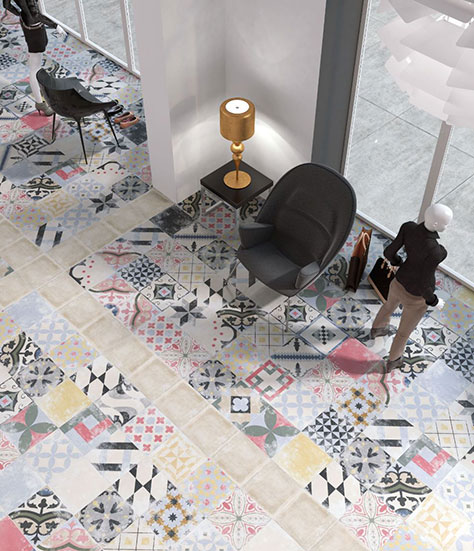 12 Oct

Porcelain Tile for radiant floors

If you are studying the possibility of installing radiant floor as a heating system, you must also think about the kind of flooring that you will install above it. Radiant floor heating can be installed under a surprisingly large number of floor coverings. Yet due to the amount of heat generated by these systems' electric wires or hydronic tubes, not all floor coverings can be installed over them.

For choosing a flooring above a radiant floor system we need to study the thickness of the flooring, the flooring's thermal conductive nature, its tendency to expand and contract, and whether it can be damage by water or heat. One of the materials that best meet all those conditions is Spanish Porcelain Tile.

Spanish Porcelain Tiles are ideal for use with radiant floor heating systems. Not only these tiles are thin but they conduct heat well and do not contract or expand thanks to its mineral-based nature. Additionally, since tile contains no organic products, it will not rot or degrade if a hydronic system leaks water.

In addition to all this qualities, they are one of the most elegant and decorative floor materials. Spanish Porcelain Tiles are known worldwide for their quality, resistance and exclusive designs. Years of research have made Spanish Porcelain Tiles meet the best properties available in the market.

So do not hesitate and get inspired by INDAREX catalogue of Spanish Porcelain Tiles. Contact us and our dedicated team of professionals will advise you with the best solution for your radiant floor project.

And if you want to find more materials to install above a radiant floor heating system and combine it with the Spanish Porcelain Tiles, check FINIXIA's catalogue and find the best laminate flooring between a wide range of designs, dimensions and textures.