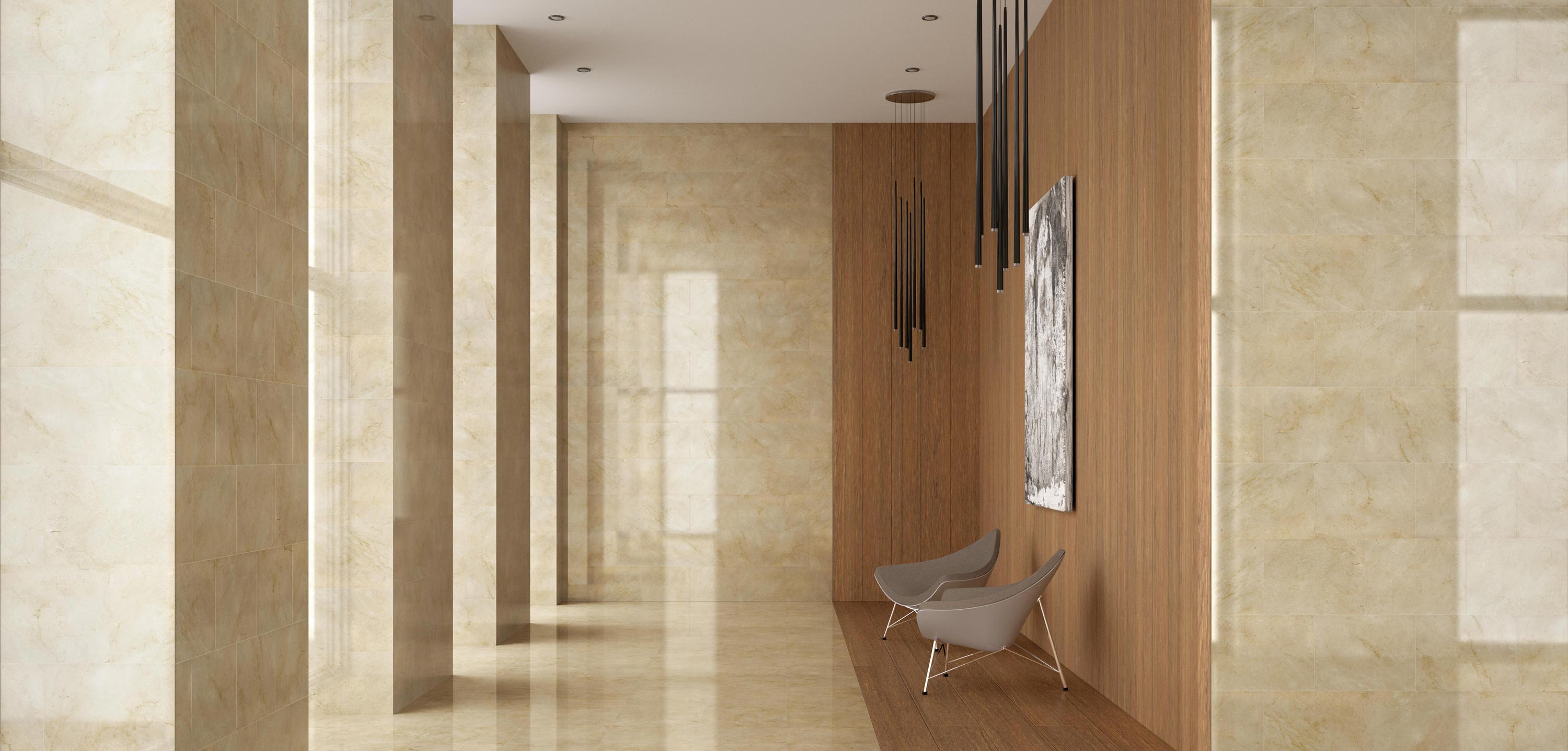 23 Ene

Natural, Marble or Granite: back to nature

The elegance and uniqueness of the marble stone

Marble stone is a metamorphic rock that forms when a sedimentary stone, such as limestone, is transformed under heat and pressure into a harder stone with beautiful color and veined patterns. On the other hand we have the granite that is an igneous rock derived from volcanic magma, it is not layered sedimentary rock but usually they get confused. The veined pattern is what characterizes granite.

Because of its unique and elegant pattern, marble stone has been used as flooring since centuries. But not only this material highlights because its design, it also has number of notable advantages as a flooring material.

The biggest advantage of marble stone flooring is that it can instantly elevate the appearance of a space, giving it an elegance that is hard to imitate. In addition, it is a material that can be cut in rectangles, and triangles of varying sizes, in order to create complex mosaic installations. A wide range of colors, designs and dispositions, provide flexible options for a variety of decorative schemes.

We should highlight the uniqueness of marble stone design, because every single piece of marble tile used in every single floor is a one of a kind; there is no other like it anywhere in the world. And that is because it is a product of the earth and in its creation intervene several non-stable factors like pressure or temperature.

Unlike most natural stones, marble is able to take a very high polish, achieving a silky smooth and shimmering look when treated properly. Also it is perfect for radiant heat systems since it is a great conductor of heat. All of this in addition of the look of sophistication and glamor that has marble stone evokes the highest sense of elegance in a space.

Natural stone: a timeless choice

Natural stone tiles have been a popular choice for both business and residential properties for some time. Typically, used in kitchens, bathrooms, hallways, conservatories, living areas, and for exterior paved areas, on walls and floors. They have remained popular as they are robust, practical, hardwearing, and hygienic, which suits the modern lifestyle.

There are many types of natural stone, including marble, slate, granite, travertine, limestone and sandstone. Each stone has its own unique properties, so consider the pros and cons of each one to know what type of natural stone, suits your project better.

Being a creation of the earth as material, every floor is entirely unique. You will raise the elegance of any room installing natural stone tiles as flooring both outdoors and indoors. Beautiful, sturdy and extremely long-lasting, natural stone is one of the only flooring materials that can be used both indoord and outdoors with ease. This material can help to give living spaces a direct and eternal connection to the natural world, unlike any other building material.

Natural stone flooring is timeless and not effected by fashion trends. It is sturdy and durable. It is not slippery like ceramic and other materials, making it a safe option for homeowners with kids or pets. These tiles also offer a reasonable amount of insulation, helping keep your home warm in the winter and cool in the summer. It can be install over radiant heating because its good heat retention characteristics.

Natural stone is highly valued for its infinitely variable style and renowned durability. At INDAREX, we can show you a range of the highest quality natural stone tiles that have been sourced around the world. They are available in a vast array of colors and finishes, for a variety of uses.

Granite: resistance, elegance and versatility

Granite is the material that best represents the permanence in time. It has been used since prehistory in all types of monuments and public and private designs, both for its physical and aesthetic properties.
The different percentages of the minerals that compose it generate a rich range of granites, with diverse appearance and properties. The characteristics offered by this stone depend on two fundamental factors: its chemical composition and its crystallographic constitution. Being a product of nature, there is a wide variety of designs to choose and combine being impossible to find two equal pieces.

This particular natural stone stands out for its high resistance to bending that makes it an extremely firm, consistent material with great resistance to loads and wear, both mechanical and atmospheric. If we add the poor porosity that it has once polished, we obtain a material that is very easy to maintain and clean.
A characteristic that distinguishes granite is its extraordinary abrasion resistance, which allows it to be used with optimal results in all types of applications and, like the rest of natural stones, granite belongs to class A1 of reaction to fire.

In addition, since it is a very homogeneous material, it combines perfectly with other stones and with other construction materials and always creating a sense of elegance and modernity.
Therefore, it is a modern material of high quality and beauty, which can be used both indoors and outdoors safely and almost unlimitedly.

Resistant, beautiful, recyclable, ecological and exclusive. Granite stone is, thanks to its special characteristics, an ideal solution for floors, facades, interior veneers, countertops, bathrooms or even tombstones and table tops or desks.
Almost every space is good for using granite as coating. Its versatility, resistance and aesthetics makes it fit into any project that we consider.