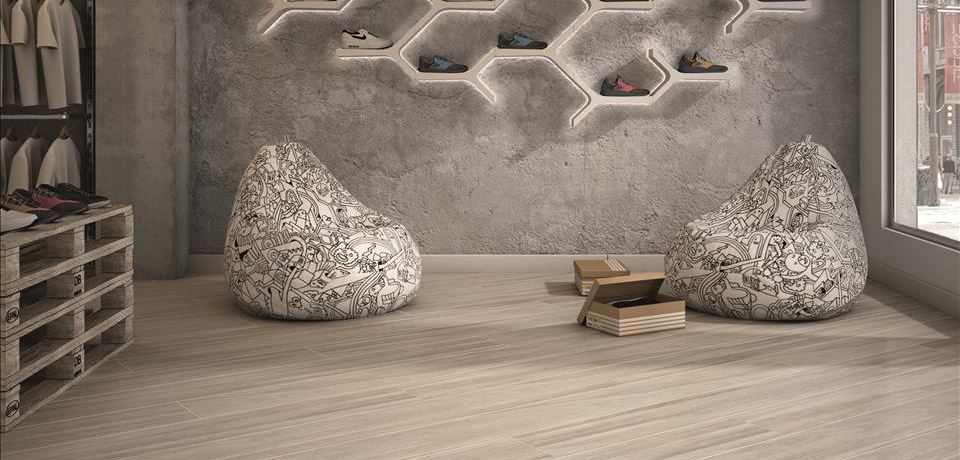 17 Feb

Ceramic floor vs porcelain floor: How to choose?

The terms porcelain and ceramic are often used interchangeably as if they were the same thing so it is really interesting to talk about the main differences between this two kinds of materials. Despite the fact that ceramic and porcelain tiles look very similar, there are plenty of noticeable differences between the two.

The main difference is that porcelain tile is more impervious and resistant than ceramic tile.

Porcelain tiles are known to be denser and less porous than ceramic tiles so porcelain tiles are better for both indoor and outdoor use, as well as hard wearing.

Although ceramic tiles are highly recommended for interior floors and walls, porcelain tiles are more preferable for places that must endure heavy traffic– this includes hallways, kitchen floors, and commercial applications because porcelain tiles are highly resistant against chipping and scratching.

The density of porcelain is what makes it highly resistant to any kind of liquid penetration, making it better for that purpose as compared to other types of ceramic. This could be improved through the use of a melted glass glaze. This makes the surface completely impervious to water.

On the other hand, ceramic tiles are less dense. Therefore, it is less heavy than porcelain and it is easier to cut so this material is perfect for self-installation and it will be more economical if you choose a specialist to do it.

Both materials have a really simple maintenance and they are really easy to clean. A daily cleaning with broom, dust mop, or vacuum cleaner for bare floors will be more than enough.

Also they have in common the wide range of colors and designs that you can find in both formats. Endless sizes, formats and designs to choose from, so do not hesitate and ask our team of experts who will advise you on the best material that will suit perfectly in your project.